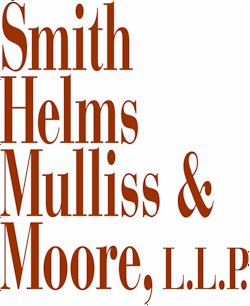 Welcome to Smith Helms Mulliss & Moore, L.L.P., one of North Carolina's largest full-service law firms. The firm traces its origins to the early 1900s and enjoys a tradition of providing high quality, innovative legal services.
Our client base is regional, national and international in scope and includes manufacturers, financial institutions, retailers, insurance companies, utilities, health care providers, governmental agencies, educational institutions, venture capitalists and financiers.
With more than 170 attorneys and offices in North Carolina's three major metropolitan areas, we are uniquely situated to assist you with virtually any legal matter that may arise.
We are Smith Helms Mulliss & Moore, L.L.P. - Finding Solutions that Make Business Sense.
We welcome your comments, questions and suggestions. Thank you for visiting with us.