Milbank, Tweed, Hadley & McCloy is preeminent among firms practicing financial and corporate law, continuing a tradition of excellence maintained for more than a century. In today's increasingly competitive global business environment, legal work of the highest quality, our dedication to client service and our reputation for integrity form the bedrock of our continued success. We invite and encourage you to get to know us better by browsing through the following pages.
---
If you have any questions, please send your e-mail to info@milbank.com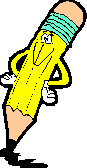 Request for Information(Our Guestbook)



---
Site was last updated on 11/19/97
---
This site has been accessed 72861times.
---
© 1996 Milbank, Tweed, Hadley & McCloy.All Rights Reserved.
Send comments and feedback to info@milbank.com